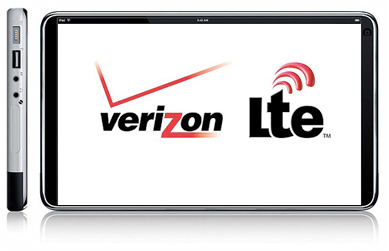 Update:Lowell McAdam, president and COO of Verizon Wireless confirmed at CTIA yesterday that Verizon is not only going to soon roll out the new LTE platform but also that they are releasing it in 38 markets instead of 30 as previously mentioned.  Reporters state that the 38 markets for the initial round of 4G LTE services should first include New York, Los Angeles, Chicago, Seattle, Miami, Atlanta, Las Vegas and large sections of the Northeast areas. McAdam also confirmed that during CES in January of 2011 Verizon will show half-a-dozen smartphones and tablets that will be available in the first half of the year.
Source: Engadgetmobile & Broadcastingcable
Verizon Wireless customers have been waiting to hear when the official launch of their 4G, LTE based network is going to happen. Some of us have been waiting so long we are starting to get anxious.  Finally, the time is near and according to Slashgear, Verizon is going to discuss in more detail their current plans to roll out 4G at the CTIA convention tomorrow.
Rumor has it that Verizon's Revolutionary LTE network, competing with Sprint's already released WiMAX network, will be a all-in-one release, involving more than thirty markets, as opposed to Sprint's market-at-a-time model. This release would then provide LTE coverage for 100 million people or more in those areas. You may question why or how is this 30+ market release going to be possible? Verizon will hopefully have your answers tomorrow and you will have a better understanding of how they plan to make it happen.
Details found at slashgear:
Press Release
WHO:
Verizon Wireless, the 4G Long Term Evolution (LTE) network leader and builder of the world's first large-scale 4G network

WHAT:
Verizon Wireless will hold a news conference during CTIA Enterprise & Applications™ 2010. Lowell McAdam, president and chief operating officer of Verizon, will detail the company's major 4G LTE network launch.

WHERE:
CTIA Press Conference Room: Room 2A – Level 2
Moscone Center West
800 Howard Street
San Francisco, CA 94103

Via webcast (view/listen-only):
http://www.verizonwebcasts.com/vzw/10825
U.S. toll free: 800-857-1380 / International: +1 773-799-3385
Passcode: 3243400

On Twitter: Follow the news conference and join in live tweeting from the conference by following @VerizonWireless #VZW4G at http://twitter.com/VerizonWireless

WHEN:
11:30 a.m. PDT / 2:30 p.m. EDT on Wednesday, Oct. 6, 2010

BACKGROUND:
Verizon Wireless expects to commercially launch its LTE 4G network in up to 30 markets in 2010, covering 100 million people. To view a video about Verizon Wireless' 4G network, visit http://bit.ly/vzw4g. For more information about 4G from Verizon Wireless, visit www.verizonwireless.com/lte.
Source: Slashgear