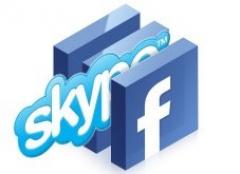 According to sources at Mobiledia.com,  Social networking site Facebook and Internet telephone provider Skype have been in discussions to combine their services. The new partnership is expected to be announced within the next few weeks.
Following the integration, Skype 5.0 will be released with these functions already incorporated. Facebook users will then be able to access Skype through their Facebook accounts also being able to text, voice chat and video chat to friends on Facebook via Skype.
Skype currently has 560 million registered users and if incorporated with Facebook's 500 million members this will only amplify each other's popularity, especially in the international arena where Skype is already very popular.
Source: Mobiledia