From sea to shining sea, users across the U.S. are chiming in that MMS (Multimedia Messaging Service) works for them. It looks like AT&T is slowly but surely enabling MMS for the iPhone.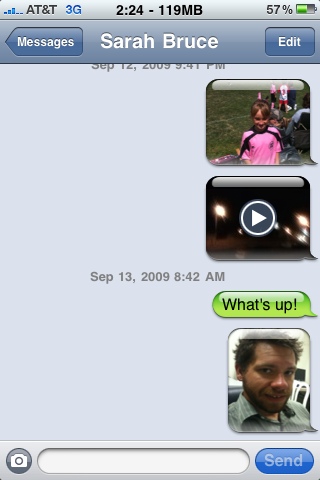 "I am in the Los Angeles area and MMS is working. I am using OS 3.0 with a 5.0 Carrier bundle."- HowardForums.com
"Rhode Island – just started around 9am this morning. Received about 9 messages at once, thats how I knew it started. I have 3.0.1 with 5.0 and I didnt touch any settings on both my phones (3GS & 3G). Have been sending pics all day long."- HowardForums.com
"Woohoo! Working MMS on my iphone without jailbreaking. Go AT&T early rollout!"- Twitter post from Jaumann
So this begs the question… Can you MMS from your iPhone?
(Photo:here)