As most of know, Windows Mobile has been reborn in 6.5 as Windows Phone. Today, Toshiba went a little further by announcing the new TG01 Windows Phone, a spin off of the TG01. The Difference? It comes with Windows Phone 6.5.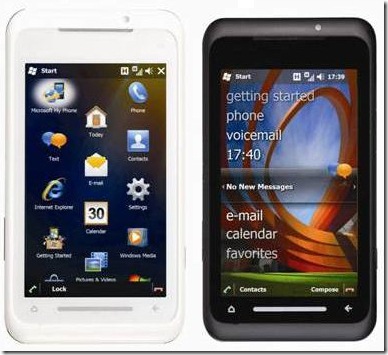 The updated TG01 Windows Phone will go on sale in stores across Europe on October 6th. Customers who already own the TG01 will also receive an upgrade to the Windows Phone 6.5 platform for free.
Without going into all the benefits of Windows Phone 6.5, I will say that this upgrade is something to look forward to. The new Home screen and a finger-friendly start menu are just a few goodies to forward to. In addition, Windows Marketplace for Mobile is expected to launch very soon (finally). The marketplace will bring together applications from games, office-tools, and WiFiRouters to a central place – your mobile device. The newest Pocket Internet Explorer makes it faster and easier to browse the Internet, and the free Microsoft My Phone makes it easy for users to backup and share their data.
The TG01 Windows® phone also comes with the Snapdragon 1GHz processor. Need I say more? This means smooth video playback, super-fast gaming and detail-rich browsing. The same high-resolution 4.1" WVGA (800 x 480) touchscreen is present – just like the TG01. All this in the same 9.9mm body as the previously-launched Toshiba TG01.
Storage Card support is up to 32GB SDHC memory, with an 8GB microSD card bundled. Integrated GPS technology allows the TG01 Windows Phone to double up as a GPS navigation system.
An update to the new Windows Mobile® 6.5 operating system for existing owners of TG01 will be available for download from Toshiba's website: www.toshiba-europe.com/mobile
Source