Update 9/3/09 6:00pm CST: Sprint chinless Hero Video Here
Update 9/3/09 10:00am CST: Sprint has published a Press Release Here
Update 9/3/09 8:30am CST:  Sprint has officially announced the Hero will be released on October 11th for $179 with a $100 mail-in rebate and a two-year Simply Everything plan (sorry SERO users).  Source: CNET
We were all are waiting for an android based device to hit Sprint. And then we heard of the Hero. People who wanted Android knew that their dream came true. But the form factor of the European version had a "Chin". The area below the screen with the trackball and buttons juts out sharply.

Not to worry, Sprint has once again saved our Hero.
An Asian based site, 8080.net claims that the following pictures are of the Sprint version.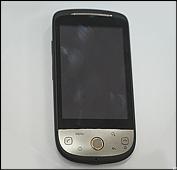 The Main Features:
A 3.2 inch HVGA display
HTC Sense
GPS, Digital Compass, and Gsensor
A 3.5 mm jack!
5 MP camera
It will also most likely have Wi-Fi and Bluetooth
microSD memory card slot
And all the good Google apps.
You ask when this is happening? Hopefully soon. Rumor has scheduled for October 11, the same day as Sprint is also rumored to be planning on releasing a second Android-based device, the Samsung InstinctQ. All we know is that the FCC recently approved a CDMA version of the Hero with EV-DO. Unfortunately, the FCC didn't specify which wireless carrier this is for.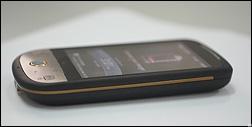 Source