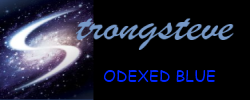 Strongsteve has decided to host his latest latest ROM for the Epic 4G Touch over here at PPCGeeks dubbed [ROM][Odexed Blue][Updated 1/22][EL29][NoCIQ, 1x/3G, 4g Hotspot, Power Options]
Got Odex ? ?
– ROM is:
– Base is Stock EL29 [ OS 2.3.6 ] – Thanks Calkulin
– Completly ODEXED system for smooth speed and optimized Dalvik
– VERY BLUE themed… if you don't like blue, this rom is NOT for you. Please do NOT ask me to make other colors
– 1x/3G Mod – Thanks Nivron
– Hotspot Hack 3g/4g – Thanks Necrosan and HUGE thanks to Maddoggin for 4G with hotspot
– No CIQ natively – Thanks to Samsung
– zImage – Rogue Stock EL29 v1.1.4 – Thanks Steady Hawkin
– Odexed LauncherPro included in system/app if you choose to use it
– Odexed GoLauncher included in system/app if you choose to use it
– Start up sound removed
– Charger plug-in sound removed
– DRM removed
– Rotation Mod (Removed because of issues) FLASHABLE ZIP ATTACHED Beware it may cause inverted images
– dexopt-wrapper binary placed in system/bin for easy odexing from terminal
– Odexed Silent Camera with volume rocker shutter
– CRT Animation
Download/Install Spare Parts, Set Transition Animations to FAST, Window Animations to FAST for NO CRT – – NORMAL for CRT
– Extended power options (reboot, recovery, download) – Huge thanks to Crawrj for helping me with this!
– MMS with 2MB Limit and Compression – Thanks Calkulin
– UA Browser Mod allows for desktop or mobile browsing – Thanks nobrakes
– TouchWiz launcher displays 5 dock icons & 5×5 app drawer – FULL Credit goes to Calkulin
– Several apps themed with Blue icons
– Samsung Galaxy S2 Boot and Shutdown Animations
– Extended Toggles including 4G – Thanks gtg465x
– PNG Optimized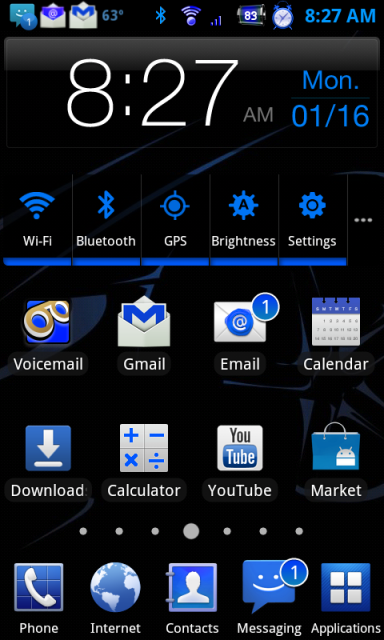 Feel free to check out this ROM for yourself http://forum.ppcgeeks.com/showthread.php?p=2165419#post2165419
© 2012, mindfrost82. All rights reserved.