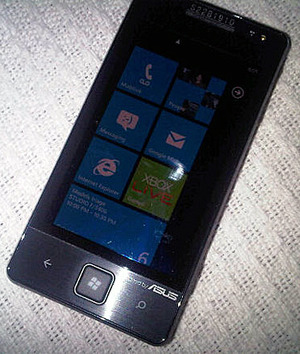 Microsoft seems to be right on task with this Mango thing. It seems that they are getting ready to hand out Mango flavored devices for app Dev's next week! The article cites anonymously "sources familiar with the company's plans" so take it with a very very fine grain of salt. Still, this is just a matter of when, not if, for Microsoft, so next week sounds as good as any other week.
Now one would think that with Windows Phone Developers most have a Windows Phone 7 right? Well you are probably correct, and would suspect that Microsoft would just send out a test ROM, and allow the Dev's to side-load them right? Well that is where you would be completely wrong. It seems that with the issue of putting the device back to a "normal" state for the official Mango release would prove to be a huge task, one Microsoft is not wanting to attempt – so their solution Developer devices to the Dev's to use! Now these devices are loaned out to them – think of a "try before you buy" type of idea…Sounds good to me; can I beta test it for you Microsoft?
So the bigger question is who gets the device first? Well that is currently unknown, or even how to register to get the device. Tell me Windows Phone 7 Geeks, would you like one of these devices? I suspect that we would all say YES! but what would you want to use it for? Tell me below, or even if you think Mango is worth it…The words are not in your court Geeks!
Source: WPCentral