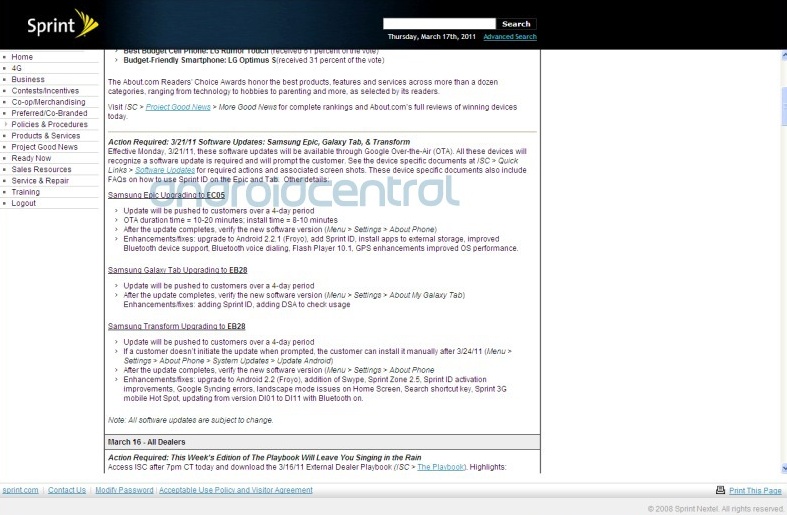 According to the image leaked above, the Samsung Epic, Galaxy Tablet and the Transform will all be getting over the air updates starting March 21, 2011. That's just around the corner.  Not sure what the updates are? Keep reading to find out more.
The Epic 4G will be updated OTA to EC05 (Android 2.2.1 – Froyo), bluetooth will be improved, flash player enhancements made as well as adding Sprint ID as a feature.
The Galaxy Tablet will be updated to EB28 which is also Android 2.2, added Sprint ID and added DSA to check usage.
The Samsung Transform will also be updated to EB28 (Upgraded to Android 2.2), adding Swype, an upgrade to the Sprint Zone (Version 2.5) and providing various bug fixes in search, mobile hotspot and with Google syncing issues.
Keep in mind it could take up to four days to complete the updates and for everyone to have it on their device. Be patient. The updates will eventually get to you. For now, let us know what you think.