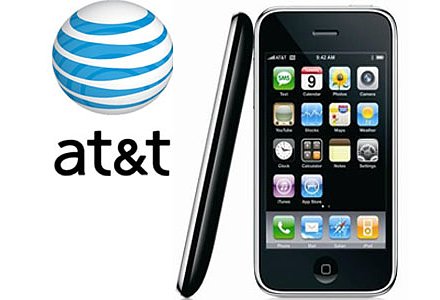 You may remember our article written last month suggesting that AT&T may be capping data on 4G devices, such as the Atrix 4G. According to sources, AT&T is capping data speeds at 300 Kbps which is much slower than the iPhone at 1.5 Mbps.
This was very unusual and several users noticed very quickly. The device features an HSDPA radio that supports 14.4 Mbps, while the iPhone has a radio that tops out at 7.2 Mbps. That tells us that the Atrix should be faster than the iPhone 4 right? Well, it's not. Take a look at the chart below that's from AT&T and is based on their data speed tests between the Apple iPhone 4, HTC Inspire 4G and the Atrix 4G.

PC Magazine in return conducted their own upload speed tests using the same exact devices. Their results mirror those of the above report. PC Magazine found that the Atrix 4G and Inspire 4G recorded upload speeds at a rate comparable to UMTS (0.15 Mbps), while the iPhone 4 recorded speeds as fast as 1.56 Mbps.
Looking at the chart and hearing the results from the source, would you say AT&T is definitely capping their data for all non-iPhones? It does seem very suspicious to me, what about you? Leave your comments in the boxes below.
Source: IntoMobile via PCMag