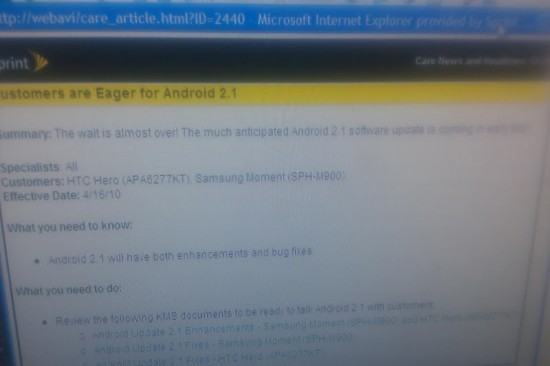 Looking at the screenshot to the right, it appears that those who are rocking the Hero or Moment on Sprint will be receiving an official update to Android 2.1 sometime in early May. Features that Android 2.1 includes are Live Wallpapers, interactive backgrounds that change based on user input (a video of which can be found here), 5 home screens instead of the 3 found in Android 2.0, an updated App Launcher, a 3D photo gallery, and voice recognition for all textual input fields. An exciting May it will be then!
Source- Phandroid via Engadget
© 2010, BigDiesel07. All rights reserved.