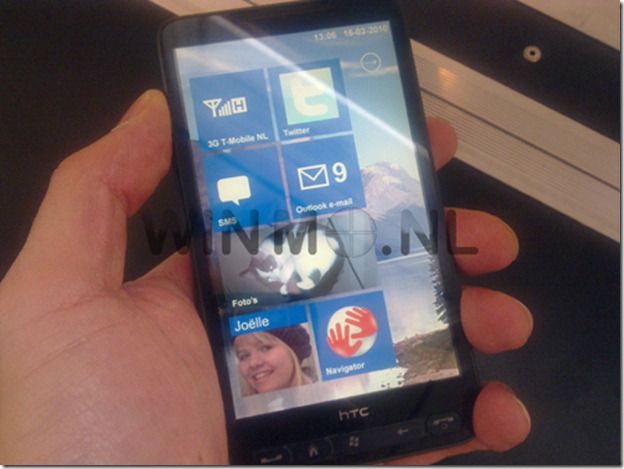 Windows Phone 7 Series has been spotted running on a HTC HD2. We already knew the HD2 would be able to upgrade to WM7, but someone at MWC10 has snapped a few shots of it in its early form.
Things to note are:
-The device had a current copy of TomTom installed, which launched and ran perfectly fine.
-It ran fast, faster than the HTC HD2 runs on WM 6.5.
-Lastly, the software was multi-lingual out of the box.
Source: WinMo.nl