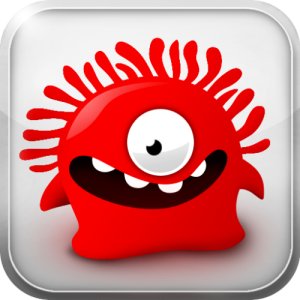 Product Description
A World Threatened
Once upon a time, in a galaxy not so far away, lived a proud and peaceful Jelly nation on the world of Diploglobe. Then one day, everything changed. Kiwi Halvas darkened the sky and an unprecedented invasion began! Join the Jelly forces and lead them to glory in a fierce battle against these alien invaders.
Look at these poor little creatures. They trust you, they believe in you, they rely on you. Can you refuse those big faithful eyes (or eye)? You're their only hope.
Tower Power
Use your tactical skills and wisdom to tip the scales of victory and save the Diploglobe and Jelly nation. They'll be marching down the roads in search of your stockpile of green gems. Your job is to keep them from reaching them.
Your main line of defense in the battle is an assortment of defense towers, which you will place along the route. Each type of tower has a different cost and defensive capability, so be careful in your choice and placement of each one in order to maximize their efficiency.
Finally, Something Worth Defending!
Download Jelly Defense now and lose yourself in a unique and beautiful world. Lead your army into battle against fantastic and demanding enemies. A magic, addicting, and surreal adventure awaits you. Jump in and become the ultimate Jelly legend!
Product Features
Keep green gems from falling into enemy hands
Build powerful defense towers
Tap Inventor Tree to access new towers
Pick up coins before they disappear
Catch Power-Up icons
Technical Details
Size:48.9MB
Version:1.08
Developed By:Infinite Dreams
Minimum Operating System:Android 2.2
Approximate Download Time: More than 5 minutes