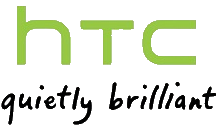 Taiwanese phonemaker HTC says its recent poor stock market performances are not "so serious", and points to its plans to release "better and more competitive" handsets for the U.S. market in 2012.
HTC has been facing a double whammy in patent infringement lawsuits and a dwindling of its product competitiveness, sources in the handset industry believe that the pressure to win in terms of product competition is more crucial for HTC.
Many have been concerned of HTC losing its strength after the company last a patent lawsuit to Apple recently and also lowered its revenue guidance for the forth quarter of 2011, pushing its share prices down.
In a recent report published on Monday, it was pointed out that HTC has become the worst performer among its competitors shares this year, with the company's stock falling over 30 percent in the last eight trading sessions alone. The Taiwanese company's chief financial officer, Winston Yung, said the situation is not "so serious".
HTC's ongoing lawsuits will not help the current financial situation either. The company recently said it has no plans to appeal a 2009 ruling that gave IPCom the winning hand in a patent lawsuit. The decision could result in a German injunction against sales of HTC smartphones, which could hurt the Taiwanese company during the holiday season.
HTC is hoping to turn its luck around with the release of two new handsets scheduled for debut at the Mobile World Congress (MWC), next year. The upcoming handsets are reportedly known as the HTC Ville and the HTC Edge.
The HTC Ville is reported to be be thinner than an iPhone measuring in at 8mm thick, with a 4.3″ super AMOLED Touchscreen, HTC Sense 4.0, 1.5GHZ dual-core processor, 8 MP camera, HPSA+ network, and a 1,650mAH battery. The handset is expected to launch in April 2012.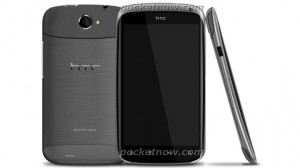 The HTC Edge is expected and rumored to have a quad-core 1.5GHz NVIDIA processor and expected to be 8mm thin too. Some other features included 4.7″ HD S-LCD touchscreen, HD video recording,  720p front-facing camera, Beats Audio, Bluetooth 4.0, 1,800mAH battery and NFC. Because the device is so thin it is rumored to not have a microSD slot. To make up for the lack of a microSD slot the phone is rumored to house 32GB of built-in storage with 1GB of RAM.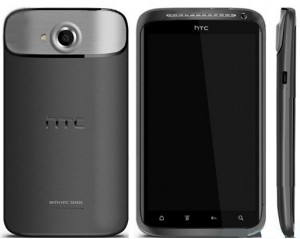 Many investors still remain skeptical that the Taiwanese company can remain innovative and continue to make phones attractive as it has in the past. "More foreign investors atre still selling HTC as the company doesn't have many bets in hand," Masterlink Investment Advisory vice president Tom Tang told Reuters. "And unlike last time, HTC didn't make a share buyback plan this time."
Since the second half of 2011, HTC has added more elements such as fashion and brand image to its product lineups but has done little to upgrade the hardware specifications of its smartphones. The lineups including HTC Ryhme, HTC Sensation XE and HTC Sensation XL are similar fashion models.
On the other hand, Samsung has been keen in rolling out innovative products. It has knocked out rivals with HD displays, sending competitors also adopting comparable displays. Motorola has decided to purchase Samsung's Super AMOLED panels for its smartphones, and HTC is also expected to follow suit.
HTC also has to further diversify its markets, given that sales generated from North America account for 50% of its total revenues currently.
Only time will tell if HTC can turn this slump around and continue to be one of the leading innovators in the smartphone industry.