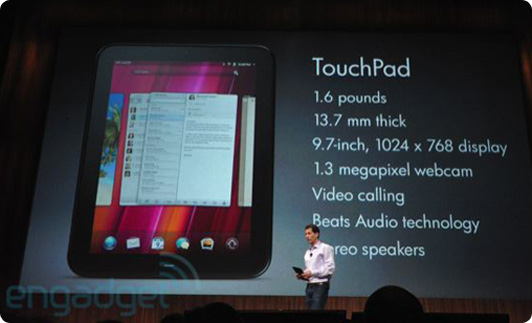 UPDATE: HP decided to sweeten the deal by giving out 6 free apps! (each valued from 0.99$ – 14.99$) You have till the end of the month to claim them. They also promise 6 more apps free in September!
Mor Info on free apps here: http://blog.palm.com/palm/2011/08/6-pack.html
Yup you heard that correctly everyone, HP has decided to can the WebOS tablet. And this does not bode well for the future of WebOS. HP is open to licensing deals or even selling off WebOS as a whole. After Best Buy could not manage to sell even 10% of the stock HP sold them, they put pressure on HP to take them all back. After previous futile price drops this forced HP with no choice but to discontinue the tablet and sell all remaining stock.
Right now 16gb version is selling for 99$ and 32gb version for 149$ and we are talking about a dual core snapdragon tablet with 1gb ram and an IPS panel here.
The demand for this tablet after the drop is so crazy it knocked out HP's servers. And one after one each retailer is running out of stock. Even HP is out of stock but said they will be getting more shortly. I myself had a hard time securing a deal and managed to get one at Amazon via OnSale merchant. IF you manage to see one in stores like Best Buy, Staples, Office Depot, Walmart etc they should be clearance on them as well. Good luck on your hunt for those interested.
Some people even were able to apply coupons getting the tablet 99$ tablet down to 85$ from HP or in Staples for 50$!!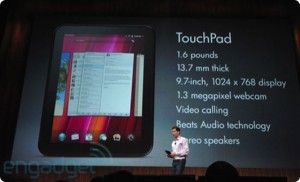 Of course this could be a desperate and risky marketing gimmick on HPs part to get WebOS some recognition in the marketplace but alternatively some devs have already announced plans on porting Android to the Tablet.
What do you all think of this move by HP?