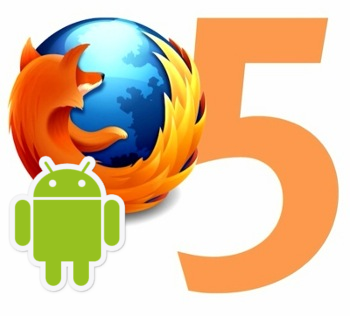 Only a few short months after Mozilla released the final build of Firefox 4 for Android, we now have Firefox 5, just added to the Android Market for the taking. Mobile web browsers can often be a little disappointing, but Mozilla is making great efforts into bringing its Firefox browser up to the desktop edition's standards. The Android version of the app boasts an impressive feature set that sounds more reminiscent of desktop software, minus one important feature in my book.
This latest version improves page load times on 3G and 4G connections and the overall performance of web browser is also accelerated thanks to smoothing, page panning, and CSS3 animations. Privacy concerns can be somewhat alleviated now, by enabling the new "Do Not Track" option which will prevent web sites from recording information about your online activity.
One of the key advantages of using Firefox over other mobile web browsers is that it is very familiar, if you are used to the desktop version of the software. Settings and preferences can be easily synchronized between platforms and support for add-ons means that the capabilities of the browser can be extended and customized in a variety of ways.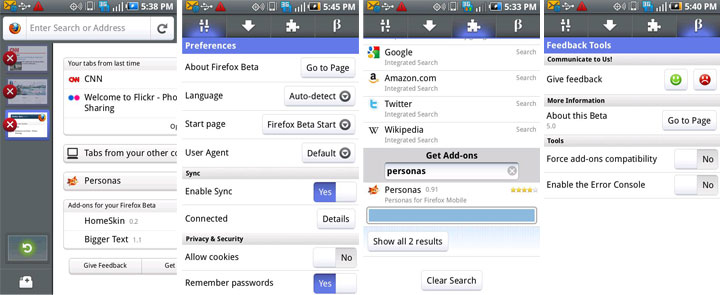 But there is room for improvement, as there almost always is with mobile browsers. The biggest drawback would be the lack of support for Flash. Which means that many web sites cannot be viewed in full, as we would sometimes like to do. Seems like an odd thing to leave out, on a platform that fully supports it.
For the most part, Firefox 5 is a bug-fix release. There are few significant changes, but considering a ton of effort went into changing the release cadence, and then fixing a huge backlog of bugs, that's enough to expect so soon. It's also worth noting that Firefox 5 Mobile, which is now part of the main Firefox codebase, will enjoy a simultaneous release with its desktop brother. Firefox 5 Mobile actually has quite a few nice, new additions, including WOFF support, faster surfing over 3G/4G, and overall better rendering of websites, as well as the new privacy feature.
What are your thoughts on how this mobile browser is shaping up?
Does anyone use it as their main browser?
Tell us why, or why you don't use it.
What improvements would you like to see?