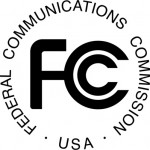 It appears that a Verizon variant of the LG Optimus II aka Gelato Q handset, known as the VS700 — has just been cleared by the FCC, making this the third operator associated with the upcoming handset.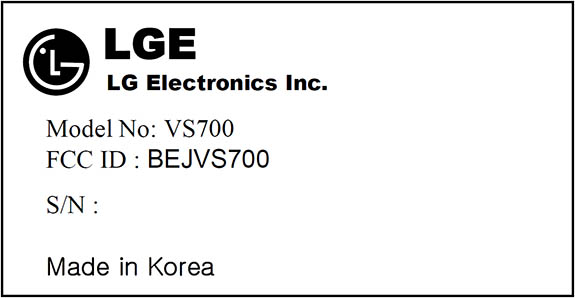 There was a leaked T-Mobile 2011 Lineup that revealed that the LG Optimus II aka Gelato handset is heading to launch later this year. A recently leaked screenshot (in the first week of June) of Sprint's inventory system has also revealed the Gelato listing.
The reason this appears to be headed to Verizon, is that the LG Gelato Q that just visited the FCC was given clearance for CDMA/EvDO 850MHz and 1900Mhz frequencies.
We know from T-Mobile's leaked roadmap, of three LG phones coming to T-Mobile in the near future: the LG Maxx, the LG Maxx Q and the LG "Gelato" Optimus II. Since the "Q" at the end of these names usually stands for "QWERTY," we can assume the LG Maxx Q will probably have one. This Gelato Q handset's name also implies that the Gelato would be having a slide-out QWERTY keyboard as well. You may know that the word 'Gelato' means Italian ice cream. So you would tend to think that the Gelato might be arriving pre-installed with the Android 2.4 Ice Cream Sandwich OS, which was officially unveiled at the Google I/O 2011 event.
However, if this phone does turn out to be the same as the LG Gelato Q we have already heard about, then we know a bunch of stuff about it already. According to its WURFL XML file, the phone will not launch with ice cream, but instead with Android 2.3.3 Gingerbread, a 800 MHz Qualcomm Snapdragon processor (either the MSM7630 or the MSM7230) and a 480×320 pixels resolution screen. Those specs should make the phone a decent contender for the low-end section of the market.
What do you guys think?
Is this the LG Maxx Q, LG Gelato Q, both or neither?
Do you think this is the dual screen device we have seen?
Do you feel there is a market for these lower end smartphones?
Seems the age for these devices keeps getting younger, maybe it suits that bracket best.
Let us know your thoughts in the comments.
source: FCC