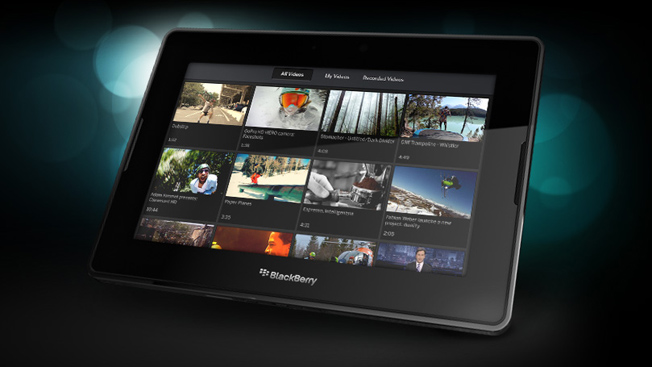 Most of us have heard different rumors and positive/negative descriptions of the Blackberry Playbook lately. Amongst these reports, RBC Capital Markets General Manager Mike Abramsky said that the first day of PlayBook sales were indeed successful. He mentioned the sales likely exceeded analysts' expectations stating that RIM may have moved about 50,000 PlayBook tablets on launch day alone, including pre-order sales.
The analyst and his team did heavy research to come up with the estimated number of around 50,000 sold at launch day. Believe it or not, most of the stores called actually sold out of the Playbook and some are still unable to stock their shelves. Best buy alone holds stock at 180 additional locations in 10 major U.S. cities. They have the 16GB PlayBook listed as unavailable at 13% of stores, while the 32GB model is listed as unavailable at 87% of stores and the 64GB model is listed as unavailable at 91% of the locations viewed.
Abramsky also noted that the PlayBook may have outperformed first-day sales of Motorola's XOOM and even Samsung's popular Galaxy Tab. He also believes that RIM is on track to sell 500,000 PlayBook tablets in its first quarter of availability. Does this surprise you or is it what you expected? Let us know what you think.
Several users who purchased one have said great things about it. They love how different the UI is, how fast and smooth it runs as well as how easy it is to hold. Others, maybe those who haven't even played with one, have negative things to say about it. Did you get one for yourself? We want to know your opinions. Leave your comments in the box below.
Source: BGR