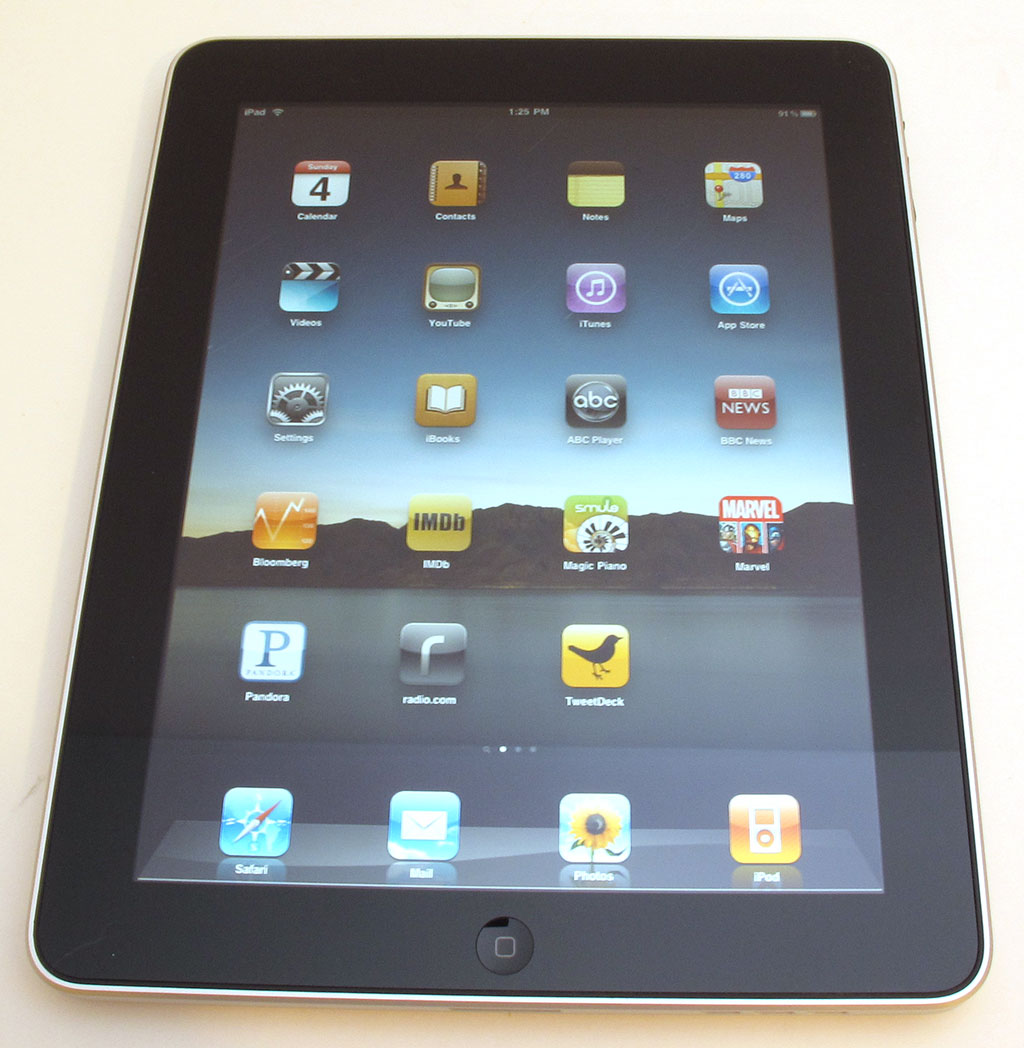 UPDATE:
If you just missed the announcement by Apple don't worry. Were here to share the information Intomobile has collected. Steve Jobs was the one who took to the stage at the Yerba Buena Center in San Francisco today, something some of us wondered. He did show up although he's currently on medical leave. Way to go Steve!
It's nice to see some of the rumors proven right or wrong. This version will not have iOS5 and now we know for sure. It will run iOS4.3 and that's confirmed. Take a look at the specifications below now that the official announcement has taken place.
33% thinner profile and sport the following specs:
Dual-core A5 processor (2x faster and 9x the graphics processing of the A4)
front and rear-facing cameras
9.7-inch capacitive touchscreen display
16, 32 or 64 GB capacity
WiFi and 3G connectivity
gyroscope (similar to the iPhone)
HDMI out (1080P)
1.3 lbs (down from 1.5 of the original iPad)
available in white with support for Verizon and AT&T
New case accessory will cover the front of the device using a magnet to hold it in place and toggle the sleep state of the device
iOS 4.3
Now what do you think? Let us know in the comments box below.
Source: IM
END OF UPDATE
Today is the day Apple is holding an event announcing the specifications of the iPad 2 tablet. In fact, it will be held at 1PM EST and the apple store website is currently down. Maybe they are adding the iPad 2 as we speak? We've heard the rumors that have been spread around the internet but today those who were invited to this event will know just exactly what's inside the iPad 2. Hopefully we will see proof and pictures following the event as well. For now, let's discuss what we have heard and what you think about it. Is the iPad 2 even worth it?
Let me just start by saying what we think about the iPad2 compared to the original iPad, based on what the rumors say. If this iPad2 does turn out to have a front-facing camera and rear camera those are major changes right there. If not, some of us may be disappointed. It sounds like the screen may be the same size as the first iPad but the iPad2 may be lighter and also could possibly have sd card support.
One leaked image showed that the iPad2 has support for thunderbolt attachments and has expanded connectivity. What other features have you heard that may be new or updated? Do you think they will upgrade to iOS5? Some websites like iphonestalk suggest it's a possibility.
While the iPad2 is being announced today let's discuss what you think and have heard. Do you own an iPad currently and may be considering a new one? Do you think there will be a huge price markup from the original iPad1? Let us know your thoughts.