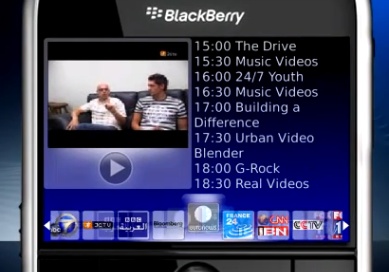 Recently we did an article announcing how SPB Brain Evolution had made their way to the Windows Phone 7 platform. Today were here to tell you what else SPB, the leading company in mobile software, has up their sleeve.
SPB is bringing blackberry's SPB TV Version 2.0 for free. SPB TV offers quick and easy access to 150+ live channels from 20+ countries as well as Video-on-Demand services. Superior features like instant channel preview, picture-in-picture mode for quick browsing, and integrated TV guide make SPB TV a perfect product for watching live TV on mobile devices. Take a minute to watch the video below.
SPB TV 2.0 for BlackBerry Main Features:
– More than 150, subscription free, TV channels from more than 20 countries
– Unique TV browser with quick channels preview
– Integrated TV Guide with a list of current & upcoming TV shows
– Ability to set calendar reminders for TV shows of interest
– Video-on-demand
– Fast channel launch and switching
– SPB TV 2.0 for BlackBerry will be available for free
– Video quality switcher
– Advanced Video Codec support
Here are a few screen shots for a sneak peak: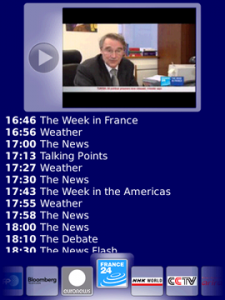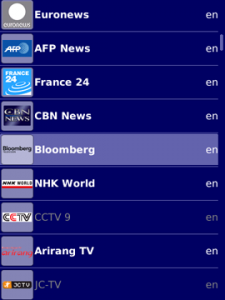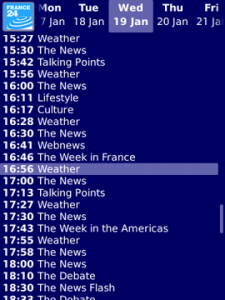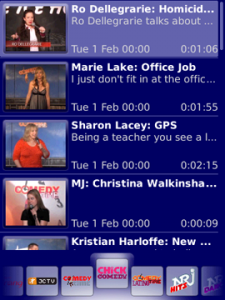 Have a look at their press release:
January 25th, 2011 – SPB Software, a leading mobile software developer, has released a major update for the BlackBerry version of its flagship solution SPB TV to version 2.0. As SPB TV 2.0 is ad-supported it is absolutely free for the end-user and requires no subscription fee. To deliver uninterrupted mobile TV experience ads in SPB TV are shown only during the channel buffering time.
SPB TV has reached the 3 million users milestone by January 2011. It has become so popular among users due to the best-in-class mobile TV interface. SPB TV is designed to provide users with the real TV-watching experience. For example the channelpreview allows users to see what is currently shown on a live channel before ever launching it. For those who are used to channel hopping the preview mode is a "must-have".
In addition to existing features that include the catalogue with more than 150channels in over 20 languages, unique TV browser with quick channel previews, a TV guide with the list of current and upcoming TV shows, fast channel launch and switching, the new version offers also a video on demand (VOD) option. Another significant enhancement is the Advanced Video Codec (H.264) supportwhich improves video quality. As a result even with substantial lower bitrates the picture quality is strongly improved.
SPB TV is also available on Android, bada, iPhone/iPad, Symbian, Maemo, Windows Mobile and WebOS smartphones as well as on feature phones.
As a solution for mobile operators it allows carriers to couple SPB's proven solution with their own infrastructure and various subscription models. 4 mobile operators worldwide have already deployed SPB TV based mobile TV solutions.
*** Further information ***
Download SPB TV 2.0 for BlackBerry
Mobile TV solution for OEM/carriers
*** About SPB Software***
SPB is a leading brand in mobile software, standing for a unique line of popular consumer products and partnerships with the world's most innovative handset makers and wireless carriers. SPB's software solutions deliver richer smartphone experiences and enable subscribers to do more with their mobile data connections. SPB Software is the maker of the world's single number one best-selling mobile application – SPB Mobile Shell. For more information, please visit www.spb.com