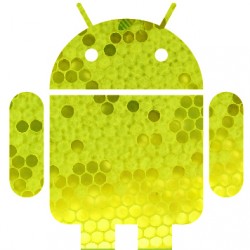 We know that the upcoming Android Gingerbread won't have minimum hardware requirements, but that may be a different story for Honeycomb, Google's tablet-optimized version of Android.
WIth Rumors that NVIDIA Tegra 2 dual core CPU will be the design reference for Honeycomb, it may end up actually being a requirement. There's also rumors that the next version of the OS [aka Honeycomb] may even require a display with a resolution of 1280×720…but hey believe it with a grain of salt ok?!?
Bobby Cha, managaing director of Korean consumer electronics firm Enspert, confirmed the CPU requirements for Honeycomb, and also said that it won't require a 10 inch display…and that Honeycomb can run on a smaller 7 inch screen. Cha also confirmed that Motorola would be the first tablet to ship with the upcoming Android OS, which here at PPCGeeks we have always believed that.
Now some people might be wondering with these requirementsts in place, then that Galazy Tab won't be getting the update…Well you are so right, sucks huh? Well to put your mind at ease just think that with all the trouble Samsung is having with getting Froyo out to their fancy Galaxy S line that we could wait that long if not longer for Honeycomb to hit a tablet…But then again who knows maybe these requirements aren't as hard as the seem, and we'll only know until Honeycomb is officially released.
Now my prediction is though if Honeycomb does have such requirments that Android OS will become even further "fragmented" which can be frustrating to both the user and the handset makers. I am hoping that we will hear more about these "requirements" in due time, but for now we'll just drool at the upcoming tablets at CES…
What are your thought PPCGeek Android fans? I mean will this hurt cell phones by not having a "Honeycomb" or is it just best to wait till a bigger better OS is out for you all to move too? Let us know in the comments below!
Via: intomobile