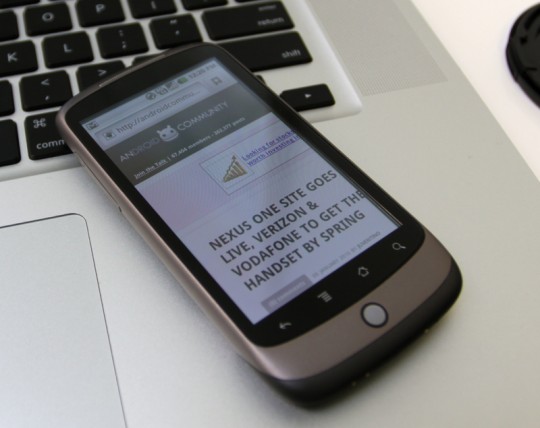 It looks as if Google is already testing the next version of Android, version 2.2, dubbed Froyo. While digging through their visitor logs, AndroidAndMe came across some Android 2.2 devices browsing their site.
As for a release date, the latest rumor is that it would be ready to go around May 19th, which is when Google's I/O 2010 kicks off. There's also a rumor of Flash 10.1 for Android being released at the same time. It is rumored to be an OTA update for the Nexus One owners out there. The other devices will either have to wait for a port (if you're rooted and unlocked), or wait for your manufacturer to push it out.
New features include more available RAM, multi-color trackball notifications (for the Nexus One), and touchscreen fixes. Its also rumored to have OpenGL ES 2.0 for better gaming, a JIT compiler, and possibly unlocking the Nexus One's FM radio hardware.
Source: Slashgear