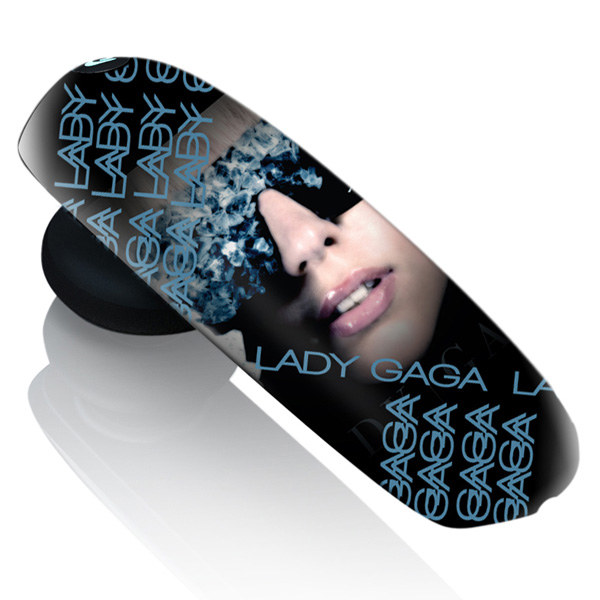 Hello
Hello, baby; you called
I can't hear a thing
I have got no service in the club you say, say
Wa-wa-what did you say?
Huh?; You're breaking up on me
Sorry; I cannot hear

Maybe with a certain Lady Gaga Bluetooth headset this phone call could have been heard. Well if you are searching for such a design than you are in luck! Earloomz has come out with 4 different Lady Gaga designs for their bluetooth headset. The 4 designs, whose naming are Famous, Monster, Speechless, and The Fame, are glamtastic and very Gaga-ish.
Other than the design, the rest is pretty standard fare. Each of the headsets support Bluetooth v2.1+EDR and use an internal rechargeable lithium polymer battery that can last for 8 hours of talk time and 120 hours of standby time. Each headset can pair to two devices at once and the package includes two ear hooks and three different ear buds. The Earloomz headsets can be picked up for around $60 dollars and are readily available for purchase.
Source- Slashgear