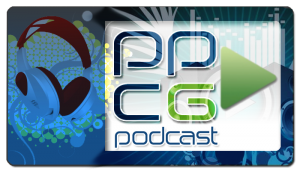 Ladies and Gents, Fans of all Ages!
I'm proud to announce that tonight's podcast will be featuring a SPECIAL GUEST!
Travis Pope, Microsoft MVP, and head honcho @ ZuneSpring will be here on the studio floor to give us his take on the Windows Mobile 7 Rumors (EXCLUSIVE to the PPCG, featured on Engadget!) and more!
Here are some of our topics for tonight!
Windows Mobile 7, don't say it's so!
ClamTXT, is it fair?
Motorola Milestone, how's it sound Canada?
WinMo clings 18%, but the loss since September is equal to RIM?! Palm takes a bigger blow, perhaps there's a bigger picture?
WMC not far away, what are the major carriers planinng?WM7? HSDPA? 4G?
It looks like Iphone is clinging to AT&T! Was there an under the table deal?
The Nook is in the wild!!
Don't miss this AMAZING episode TONIGHT, at 10:00 PM EST! (9PM CST, 7PM PST), via Ustream . This is not one to miss!
Be sure to also catch us on twitter! See our Forum Post for more information!