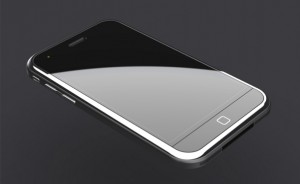 BGR is reporting that one of their "high-level AT&T sources" has it that AT&T VP has confirmed an early October release of the heavily rumored and long awaited iPhone 5.  He apparently also told a group of managers
"Expect things to get really, really busy in the next 35-50 days, so prepare your teams accordingly."
The iPhone 5 has been expected by many to be announced in Sept and released some time in October.  It is rumored to sport a dual-core A5 processor (same as the iPad2) with SoC 1GB RAM.  The rumors have been flying around from a 4″ Retina display to no hardware button (all gesture based) to a 3GS-like curved back to supposedly all 4 US carriers releasing it to some reports claiming LTE support.
We won't actually know until it comes out but if these rumors are true then you might want to go buy some Apple stock.  A 4″ dual-core iPhone running iOS5 with LTE would sure be a hit.  iPhones are known for their speed and stability as well as working out of the box.
Apple last week was recognized as the most valuable company on the planet.  This will certainly help solidify that position, especially when the iPad3 hits perhaps as early as Q1 2012!
This video has all the rumors rolled into one video so you can see the crazy pub going on in the iWorld about this rig!

You getting one?