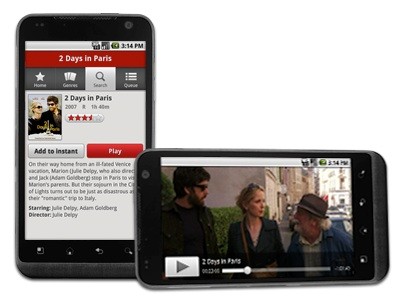 Geeks we know you've all been waiting on this and we also know the LG Revolution users have been lucky enough to have access to Netflix already. Finally for many others, your time is here to have this access too. The Netflix for Android app has just hit the Market and is apparently available for the HTC Incredible, Nexus One, Evo 4G, G2 and the Samsung Nexus S.
If you can't find it in the market, go to market.android.com and send it to your device or click here.
Sources say the application is just the same as if you are viewing it on your home T.V. I'm downloading it now and giving it a try. Why don't you do the same? If you have already, let us know what you think! Are you excited?
Source: Engadget