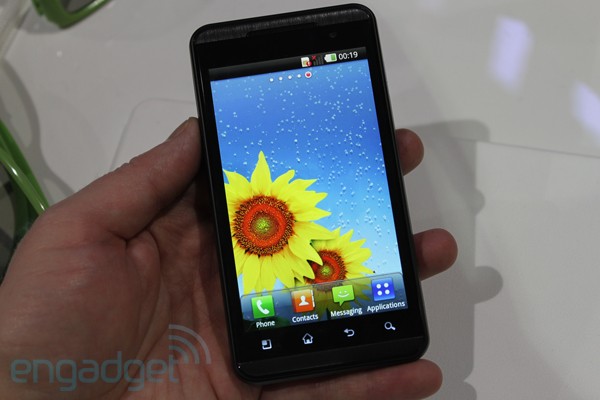 This is the first 3D Android powered smartphone in the world, in case you didn't already know or hear about it. This 3D beast sports a dual-lens 3D camera, glasses-free LCD display and an HDMI / DLNA for sharing on 3D TV sets. This allows you to film your own 3D videos with the dual cameras on the back followed by watching them on your 3d TV.
Take a look at the teaser video below from the Mobile World Congress show:
Here's what the LG Optimus 3D will have to offer in terms of specs and features:
4.3-inch WVGA glass-free 3D display
1GHz OMAP4 dual-core processor
four times more video decoders than competing designs
3D playback, 3D picture-taking and video-recording capabilities
dual-lens camera
HDMI and DLNA support
That's not all LG has in store for you. More 3D devices are going to be available for sure. They are also going to offer consumers a 3D Tablet, the LG Optimus Pad.
Take a look at the features below:
8.9-inch display
15:9 aspect ratio
full HD 1080p support
1,280 x 768 WXGA resolution
1GHz NVIDIA Tegra 2 dual-core processor
3D camera with 3D picture-taking and video recording capabilities
Android Honeycomb under the hood.
Were you one of the ones who said there was no need and now consider getting one? Do these specifications stick out to you? Let us know your thoughts.
Thanks bored!