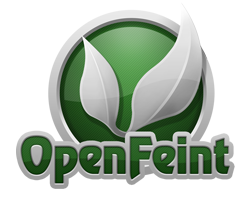 Most of us may already be familiar with OpenFeint, currently only available for Android and iOS, which allows you to have cross-platform leaderboards and achievements while playing certain games with friends. This means you don't have to have different statistics on each device, depending on where you left off. They would all be the same no matter which one you played on.
Today, OpenFeint announced they will be releasing OpenFeint Connect, currently a private beta application, that will be a new set of social gaming APIs for game developers. OpenFeint Connect will makes it possible for developers to release games on every application store for every device, including Windows Phone 7.
Here are a few more features and benefits listed below:
Leaderboards & achievements: Great for encouraging cross platform social competition.
OpenFeint accounts: Perfect for players who want to play games on multiple devices, whether an iPad or a Palm Pre 3.
OpenFeint friends: Make it easier for your players to find new friends, regardless of whether they're Windows Phone 7 or Android fans.
Developer announcements: Talk directly with your players to keep them engaged and up-to-date on the latest developments.
Essentially this could bring more gaming development to the Windows Phone 7 platform as it seems they are very limited with what's available now. What do you think? Let us know in the comments box below.