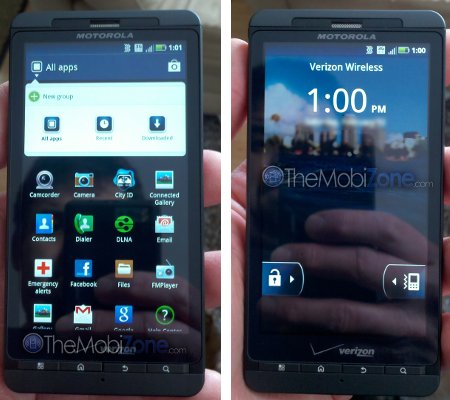 Floating around the internet today is an image of what's said to be the next Droid X, the Droid X2. We have noticed the original source of information has pulled down the image and article, so that makes us wonder just how true this really is.
Looking at the image above the phone looks exactly like the Droid X, right or wrong? The user interface does look different though, so this is a mystery until we know for sure. They say it runs Froyo 2.2 and would be upgradeable to Android 2.3 Gingerbread.
What specifications are being spread around are things like an 8 megapixel camera with LED flash, no front facing camera, only a 3G device and it will come with a locked boot loader. Also reported is a 1GHz Nvidia Tegra 2 processor and a 4.3 inch qHD display with 540X960 resolution. Again, we aren't sure how true this may be.
For now, let us know what you think in the comments box below.
Source: MobiZone
Thanks Gten!