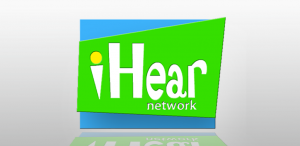 iHear Network is a brand new Android application that lets you hear geo-tagged content all over the world. Basically, utilizing text-to-speech and location-based technologies, this application reads you content that is posted to the internet. Sitting right where you are, you can "virtually" teleport anywhere worldwide and listen to what people are saying as it happens.
When you tune into iHear Network, you get to listen in on the thoughts and opinions of several different communities all over the world. It's like having a radio broadcasting location-relevant news from social networks, blogs, and other media. iHear Network allows you to hear what people are saying without having to invest time in searching for content. Additionally, no sign-up or account is required, just download the app, turn it on, and go.
What's in the latest version:
Map view
Location search & suggestions
Radius slider
Manually set location
Media player controls
Update location button
Settings: Voice controls, Volume, Speed, Pitch, Only New Mode & Link to home page
Sources: Twitter
This application requires Android 1.6 and up!
Have a look at some screen shots below:
This application has access to the following:
Your location (GPS)
Network communication
Internet access
Allows an application to create network sockets
Read phone state and identity – Allows the application to access the phone features of the device. An application with this permission can determine the phone number and serial number of this phone, whether a call is active, the number that call is connected to and the like.
Storage – Modify/delete USB storage contents modify/delete SD card contents
Allows an application to write to the USB storage and allows an application to write to the SD card
Be sure to hop into our forums where iHear has invited you to try out their app themselves. Click here
Have you already downloaded this app and made it useful? If so, we'd like to get your feedback or you can leave it in that thread we mentioned above.