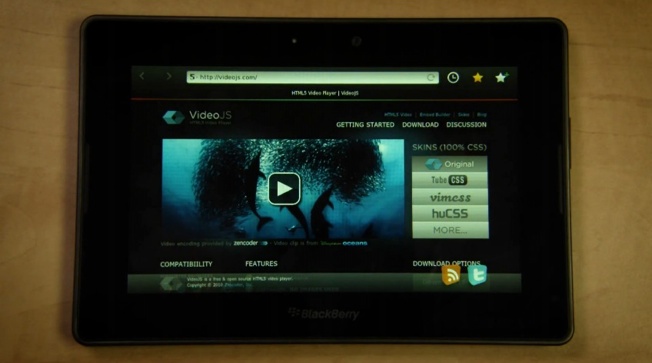 We've tried to keep our Geeks up to date on the tablets as much as possible, even the unreleased ones such as the Blackberry PlayBook. Here is a cool video of the PlayBook showing the tablets HTML5 and Flash video abilities.
The walkthrough demos several games, videos and websites that all use the aforementioned technologies. You can tell that the videos are very rich and clear when watching the clip. While playing videos there is no need to launch external players.
I'm sure with CES right around the corner you will find us sharing more information on the Playbook very soon. For now, let us know what your thoughts are on the Playbook having full flash capabilities at release date.
Source: BGR