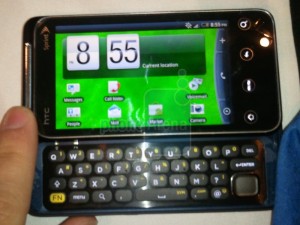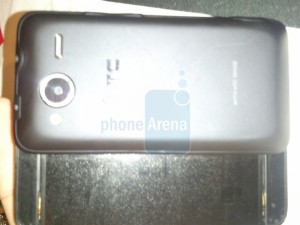 UPDATE:
Although we still have no real evidence of what this device will be called officially, according to the pictures above it definitely is what's shown in the article we first posted below, which was one image that was hard to tell real from fake. Rumor is that this device will be available at Sprint in January, so were just playing the waiting game.
Source: PhoneArena
END OF UPDATE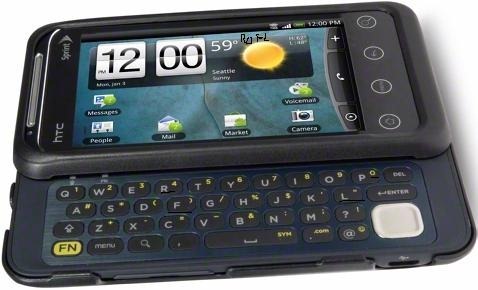 A Sprintusers member has recently posted a picture of what's suspected to be the EVO Shift 4G showing off its keyboard, formerly known as the HTC Merge. Other sites were quick to jump onto the image and share it so we will too. To sum it all up, the device is said to be a Sprint 4G version of basically the G2/Merge/DesireZ. Rumor still is that this device will launch January 9, 2011.
What do you think about that keyboard? Do you notice the difference in the colors? The keyboard looks sort of blue while the phone is black. Of course, some may mind and some probably will not but looking at comments on other sites so far, most people aren't impressed. Did you notice the huge white touch pad on the keyboard as well? This is something new from HTC that I haven't seen on a device yet, have you? Let us know what you think about this news!!
Source: AndroidPolice & Sprintusers