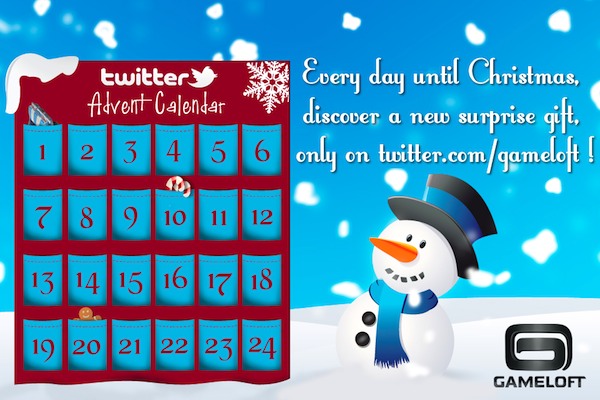 Why should smartphone owners have to wait until the 25th to receive their Christmas presents? They don't! Why? Because Gameloft has decided to give iPhone and Android owners presents early by offering a surprise gift every day, until Christmas, to all of their fans and anyone who is in the festive spirit.
The deal they have started promises to reveal free iPhone games, Android games and a few other surprises every day until December 25th. Todays gift is the updated version of the classic PlayStation game Driver for the iPhone and iPod touch. For a $5.00 game to be given away free, this is a nice deal. Would you agree?
How does it work? It's very simple. Every day Gameloft will announce their surprise on their Twitter account (http://twitter.com/gameloft). All you have to do is click on the link in the tweet to enjoy your present.
What can you get? A free game to play on your iPhone, iPod touch, iPad, Android device or maybe even on Facebook. You also may get exclusive sneak peeks or cool goodies for their hottest upcoming Christmas games and much more. So follow @Gameloft on Twitter and check your timeline every day to discover your gift.