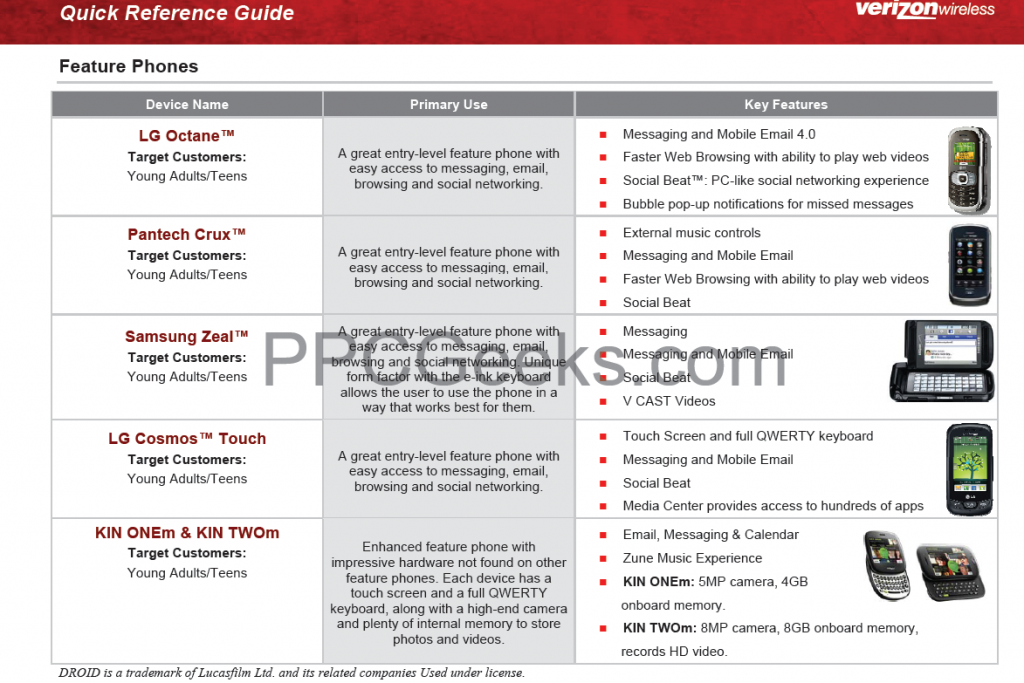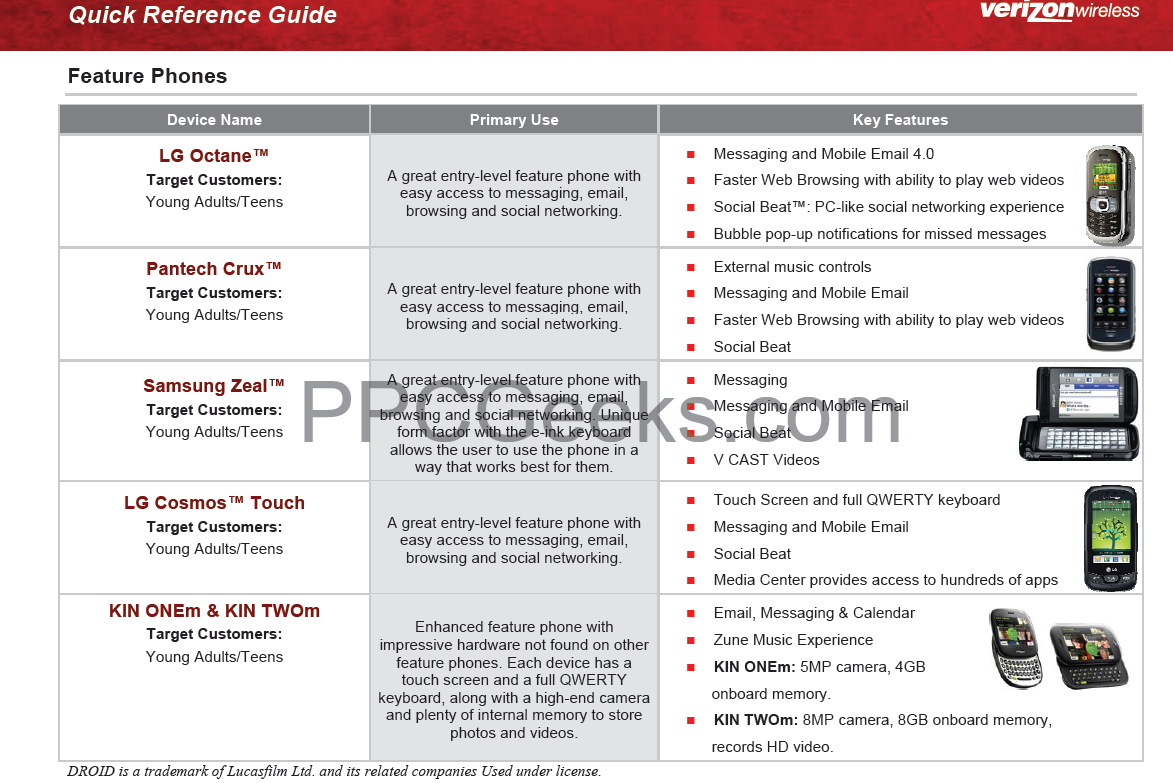 UPDATE:
We have just put our hands on the pricing for the Kin devices and a little more information was found at BGR. What we now know is that the relaunched devices will be named the Kin ONEm and Kin TWOm. Can you guess why? They will also be on sale for $19.99 and $49.99 as long as you sign a two-year contract. Go check out www.VerizonWireless.com for details! Yes, they are already available.
As we mentioned when we got the official confirmation that the Kin was coming back and the news spread like wildfires all over the web, you WILL NOT have to buy the data plan but you do have the option. Data plans available include $15 for 150MB per month and $30 for 5GB per month. BGR reports that the $9.99 data plan may also be available for these devices but nobody seems to be positive about that.
END OF UPDATE:
Hey Geeks! Here's a special one! A friend from Verizon leaked us a PDF of the Q4 Road Map of Verizon products. There's a lot of interesting things listed!
For One, DROID2 World is releasing with the Droid Pro for the Holiday Season. The Pre2 will be dropping and GET THIS, The KIN and KIN2 are making a comeback! They're listed as the KIN 1m and KIN 2m, perhaps to get rid of Verizon's stock. Most importantly, they will be feature phones, no more $30 a month!
Here is the PDF, and stay tuned for the latest news and more! Also, check our Windows Phone 7 Forums and learn more about the device!