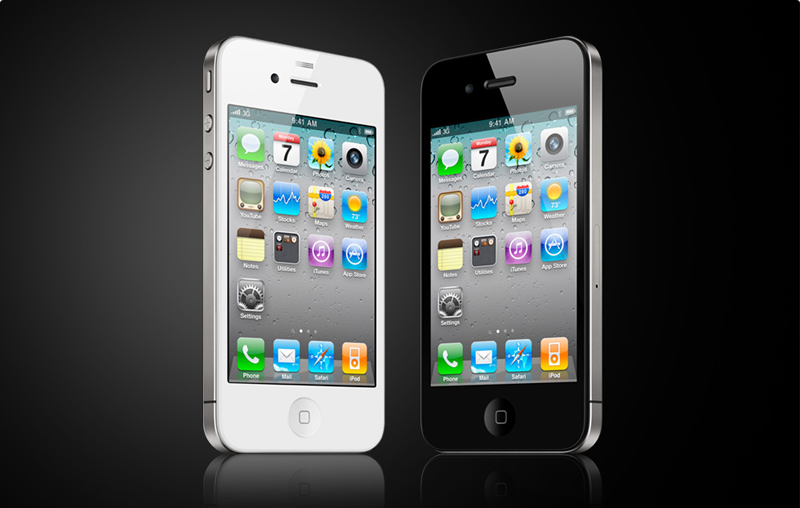 We've all heard the rumors and followed the infamous "lost iPhone" saga while awaiting official word of this new device.  Today at WorldWide Developers Conference (WWDC) 2010 we finally got official word of the new device, called iPhone 4!  While more than a few PPCG denizens aren't the biggest of iFans, it may interest you to know the latest and greatest in the iWorld.  Who knows, the specs might just pique your interest enough to play with one come release day.
As you can see the iPhone 4 sports a brand new design, with front and back glass.  In fact, this is the same glass used in helicopter windshields, 20x stiffer and 30x harder than plastic!  You can also see the stainless steel (5x stronger than standard steel) band that holds this thing together providing very good structural rigidity.  At 9.3mm thin, this is the world's thinnest smartphone.
First let's take a look at the official specs:
Processor:
iPhone 4 runs on the A4 chip first introduced in the iPad clocking 1ghz.  This chip is smoking fast, yet insanely efficient with power.  Jobs states that the chip allows for 7 hours of 3G talk time, 6 hours of 3G browsing, 10 hours of WiFi browsing, 10 hours of video viewing, 40 hours of music and 300 hours of standby time!
Display:
iPhone 4 sports a 3.5″ 960X640 display called "Retina Display" which Jobs claims is better than OLED.  Note this is the highest resolution of any phone (including the Evo) with 326 pixels per inch, and is actually so high that the human eye cannot detect individual pixels.  It also boasts 4x the contrast of the 3GS.
Camera:
5MP with LED flash, with front facing camera for video conferencing.  720p HD video recording with tap to focus video and built-in video editing.
Other Specs:
3-axis gyroscope
Gyro + accelerometer provide 6-axis motion sensing
proximity and light sensors
Compass
24% thinner than the iPhone 3GS
Dual mic suppression
3.5″ mm jack
Micro SIM tray
iOS 4.0:
The official name for the new OS is iOS 4.0.  This comes with a ton of new features including native multitasking which doesn't hog battery power, multi-touch gestures OS-wide, tons of graphical and UI changes including folders, and surprisingly uses Microsoft's Bing search engine for web searches.
Release date and pricing:
You can start pre-ordering starting June 15 and the phone will be available June 24.  You can get either white or black and the pricing is $199 for the 16GB model or $299 for the 32GB model with a 2-year contract with AT&T.  Jobs also mentioned "AT&T is going to make an incredibly generous upgrade offer. If your contract expires at any time in 2010, you can upgrade to the iPhone 4. You can get it up to six months early."  The 3GS 8GB model is dropped to $99.
Hacking, Jailbreaking, Unlocking:
The iPhone Dev Team has promised jailbreaking and full carrier unlocks for 3.1.3 and 4.0 this month, so if, like me, you don't want to use AT&T with their new data caps you can get on T-Mobile or any international GSM carrier (although with T-Mobile you won't get the 3G bands).  Stay tuned because as soon as these tools are released we will update our jailbreak and unlock How-To.  Since Android 1.6 has been fully ported to iPhone 2G and 3G and Froyo 2.2  has already been ported to the iPhone 3G minus WiFi and sound I think it will not be terribly long before we see a full Froyo dual-boot port on the iPhone 4.
As for me personally,  I am going to get this device.  The resolution, processor, and thousands of apps are enough for me.  I also love Android for the developer freedom, widgets, UI tweaks, ROMs, flash support, and the fact that it comes on so many devices and screen sizes, so I will end up getting both the iPhone 4 and the Nexus One.
What do you think?  Are you still an iHater?  Are these amazing specs enough for you to pick up this device? Or will you wait for a 1.5ghz dual core Scorpion WP7/Android device?