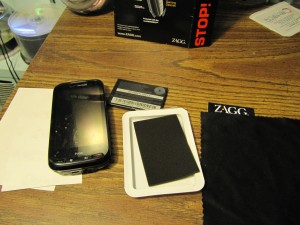 Hello Geekers!
We wanted to just let you know we just did a installation guide / review of the ZAGG InvisibleSHIELD over @ Youtube: http://bit.ly/PPCGZAGG
We also wanted to thank ZAGG greatly for their efforts and offering us the review models, and the contest they have provided goods for! You could win a TWENTY FIVE ($25) DOLLAR GIFT CARD TO ZAGG.COM!
In order to have a chance to win,
You must not be a member of our Staff Team (Newsies, Moderators, and Administrators!)
You must be a member of our  site by registering here.
You must post in THIS THREAD
The contest will begin right NOW! on 03/03/10, and end on 03/10/10, after which we will randomly draw a winner out of the thread.
NOTE: To ensure the fair chance of winning, we will draw by a random lot, but if you post multiple times in the thread, only your FIRST post in the thread will count toward winning. If we draw your number and you posted before, we will re-draw until we get the winning number.