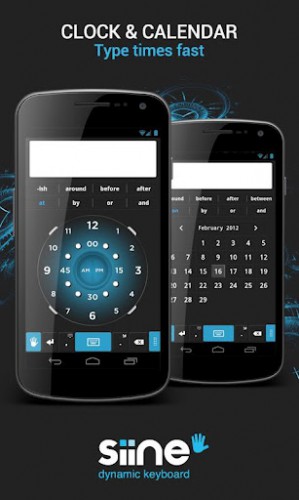 If you've been looking for a new keyboard, Siine may be right for you.
This thing has a built in calendar that lets you easily select dates to add into any text field, as well as a clock!
It also contains lots of words and everyday phrases you might use as well as the ability to create your own quick phrase with icons and voice recognition.
To delete you just hold at a certain place then swipe your finger around for fast, easy deletion.
The overall UI for this keyboard looks nice too, best of all it's free!
Grab it from Google Play and see how it works for you, check out the video below.
(via lifehacker)