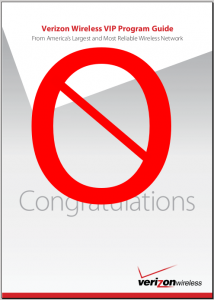 As some of you may know, Verizon Wireless has had an exclusive group called the "Verizon Wireless VIP Program." This program has been offered to long time wireless subscribers, offering an array of perks that were beneficial to customers.
For example:
25% off phone accessories
free phone book transfers
No activation fee
No number change fee
No restocking fees
With perks like these who can complain? Since Verizon is the biggest carrier in America (based on subscribers), it looks as if they didn't feel the need to have the "VIP Program." So as of February 28, 2010 Verizon discontinued the program. To all of the VIP members, sorry to break it to you, you are no longer as important, but you will always be a VIP to PPCGeeks.
Source: Verizon Wireless