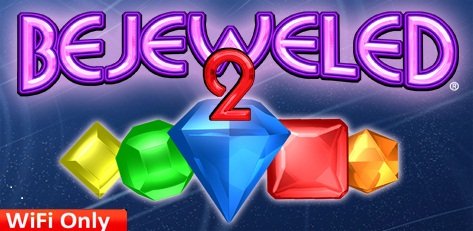 Bejeweled is back! The casual game that became a phenomenon a few years ago on the Web returns with this engaging sequel to the original game. As you may know by now, Bejeweled is an immensely popular matching puzzle game with a great interface and addicting gameplay.
Bejeweled 2 is simple, relaxing, and fun: The object of the game is to line up at least three identical gems in a row. Swap adjacent gems to make matches. Tap on the gem you want to move and then tap again on the space where you want it to go. Every time you make a successful match, those jewels burst into showers of brilliant color. Match four or more jewels to create prized power gems, yielding higher scores and more dazzling cascades of light. Match five gems to create a Hyper cube–with startling, explosive results.
Source: Amazon
© 2011, mindfrost82. All rights reserved.