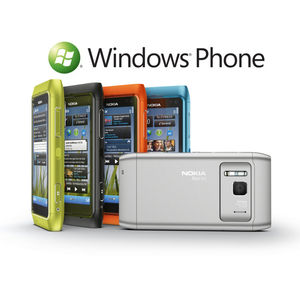 Today Nokia announced that its annual Nokia World Conference would be held on October 26-27 in London…Leading many to the conclusion that this will be when they "kick-off" their Windows Phone 7 devices. However, there is nothing that gives us 100% truthfulness to the agenda. Right now we don't even know who the keynote speakers will be for the 2 day event.
What is known is that Nokia World Conference has historically been where the Finnish phone maker makes big announcments. At Nokia's N9 today Communiasia in China, CEO Stephen Elop also lent credence to earlier rumblings that WP7 devices would arrive Q4 this year. If this is in deed true then this conference in October would fit nicely for the announcement, and showing of these Windows Phone 7 devices. Plus lets not forget that Mango (Windows 7.1/7.5) is due out this same time frame. So what a better time than not for releasing something new and fruitful.
Tell me PPCGeeks – does this partnership with Microsoft + Nokia have you wondering what to come? Is a Nokia device calling your name, but the current OS is holding you back? How about a N9 with WP7 on it? Tell us below what your dream Nokia Wp7 device would be like…
Source: WPcentral
© 2011, JasonFieldz. All rights reserved.