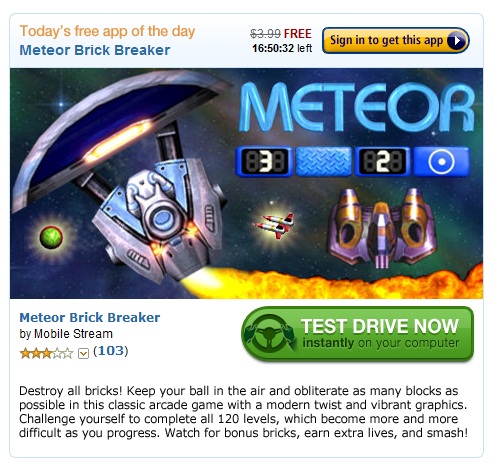 Today the Amazon App Store is giving away one awesome brick breaking game, Meteor Brick Breaker. It's packed with 60 levels and is one addicting game. The developers consider it one awesome block breaker with shooter twists. The game features stunning graphics, a vast number of power-ups and a few power-downs, various blocks, hostile robots and spaceships.
Take a look at the introduction video below:

View the developers website by clicking here.
Let us know what you think if you try it in the comment box below.