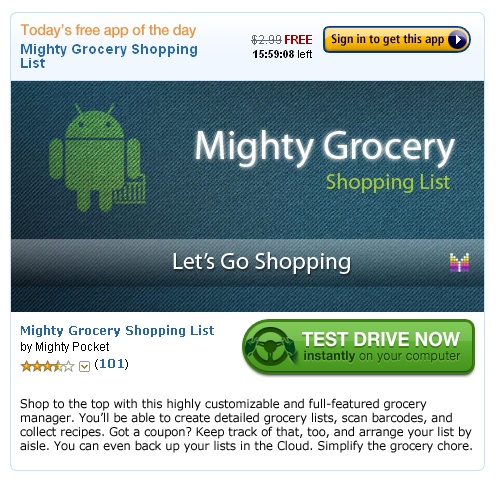 Today in the Amazon App Store you can grab yourself a copy of Mighty Grocery Shopping List for free while the time lasts. This application normally runs $2.99 a copy so go and get you one for free today. Are there any grocery shoppers here who just haven't found that perfect application to help you shop more conveniently? If so, this application may be the one for you.
Mighty Grocery is a powerful and simple-to-use shopping list for your device with very unique features including: multiple lists, price / quantity / taxes, coupon indicator, aisle customization/reorder and even intelligent voice recognition. That's not all you get. Go on and give it a try to see what else is included.
Take a look at the video review of Mighty Grocery Shopping List below:
Let us know what you think if you decide to try it! Enjoy!