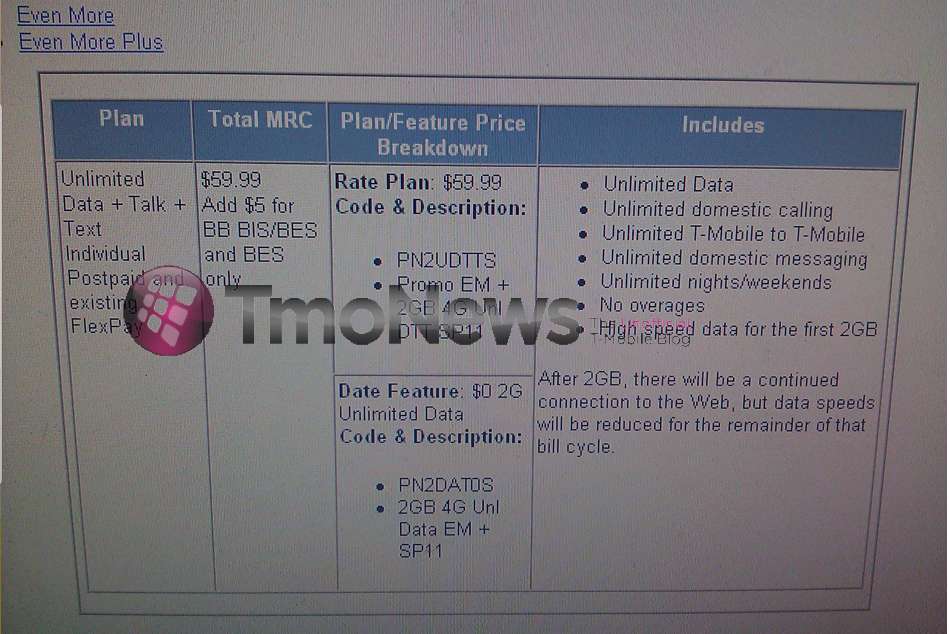 There's been some rumors about some new unlimited plans coming from T-Mobile, and now they're official. There's two options available. One is for $59.99 if you pay month-to-month with no contract (Even More Plus customers). It will be $79.99/month with a contract (Even More customers), which includes handset upgrades which is making it more expensive. While they use the term "unlimited", its not truly unlimited. For data, you will get uncapped speeds up to 2Gb, then your bandwidth will be throttled at an unspecified rate.
Do you think this will force other carriers into switching up their plans? Is this enough to get you to change carriers?
Source: TMoNews
© 2011, mindfrost82. All rights reserved.