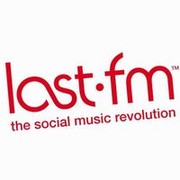 Internet radio has really taken off within the last few years with services like Pandora, Slacker, and Last.FM. Pandora and Slacker both offer their services for free but also have a premium upgrade package available. So far, Last.FM has always been free, including unlimited skips and a few ads. That's about to change, because today, Last.FM has announced that they are moving most connected devices over to a subscription-based service. It looks to be $3/month. Streaming through the website will remain free with ads. Also, if you have an XBox or Windows Phone 7 device, you will still get free streaming. Unfortunately, for those on iPhone, Android, and other "connected devices", you will have to start paying for the subscription on February 15th (some devices will continue to work until Summer 2011) to continue your streaming.
The revamp only affects the radio aspect of Last.fm's services; scrobbling, music and event recommendations, social networking and community forums, and Last.fm's wiki-based artist information remain as they were.
Source: Last.FM Blog
© 2011, mindfrost82. All rights reserved.