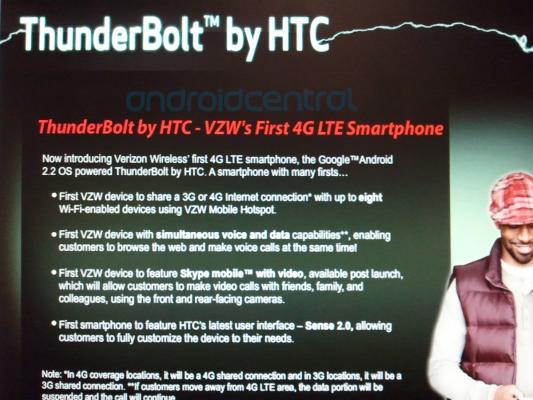 Android Central has gotten their hands on proof that the HTC Thunderbolt will support simultaneous Voice and data, meaning you can browse the web while in a call. Yes, you will be able that is! Remember that's only where 4G is available. This was one of the main questions AT&T customers wanted to know and from what I hear, if Verizon got it, they'd consider switching. Well, it's happening so what's going to happen now?
What nobody knows yet is when this device will be available? When the date is realeased we will be back to let you all know. For now, leave us your comments in the box below and let us know how you feel about this.
Source: AndroidCentral
© 2011, GirlGoneGeek. All rights reserved.