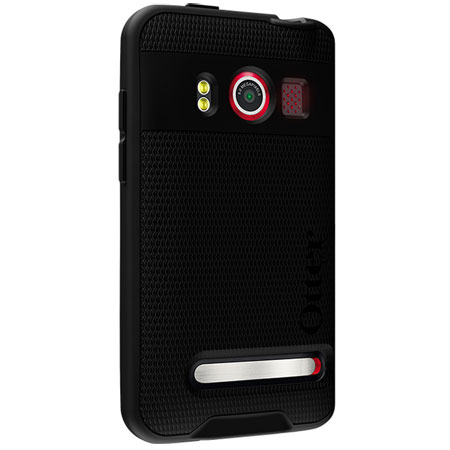 Earlier this month, Otterbox was kind enough to provide me an Impact case for the HTC EVO 4G, and after a week's use, I am ready to share my observations.
First Impressions
When the case arrived it was in the standard Otterbox packaging. In addition to the case, Otterbox includes and self-adhesive screen protector, a small microfiber cleaning cloth and squeegee card.  As I already have an XtremeGuard film screen protector on the phone, I did not use the included protector and it will not be covered in this review.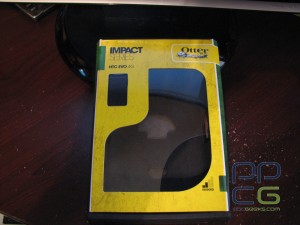 The case itself feels thick when you take it out of the box, especially in comparison to the Amzer Jelly Silicone case I was using previously. It somehow feels right before you even put it on the phone. Unlike many other silicone cases, the camera, flash and speaker are totally surrounded instead of one large opening on the back of the case. Another immediate difference that stands out is the build quality. I've used 2 other protective cases on my EVO, the Amzer I already mentioned, and a TPM Candy case I purchased on E-bay. Both of these cases had flashing and raised seams that not only looked ugly, but also felt odd when holding the phone. They felt very unfinished. Not so with the Impact case. While the molding seams are there, they are minimal and do not have the excess flashing and other manufacturing flaws the other two cases have.
The case itself slips on easily and it gives you the feeling that it is not coming off unless you want to take it off.  The camera is totally protected and you no longer have to worry about the lens getting damaged.  The raised edges of the Impact case also protect your screen, so if you ever put your phone facedown, it is will not touch the table.  One thing that takes a little bit of adjusting too is the larger than normal upper lip of the case that totally encloses the front-facing camera, speaker and light sensors. It makes it a bit more difficult to slide you notification bar down, but once you get used to it, you won't notice it anymore.  The kickstand is easily accessible and the phone actually feels more comfortable in your hand. Otterbox has provided a good texturing on the back that makes it easy to grip and keeps the phone from sliding when you do set it down.
Another nice feature is, unlike the other cases I have used, the volume and power buttons are raised and can be easily found and used without looking. The other two cases just have barely raised bumps and could sometimes be difficult to uses those key. Otterbox has completely avoided this mistake.
Day-to-Day Use
In everyday use, the Impact case holds up very well. If you put your phone in your pocket, it can sometimes be a bit of a pain to get out as the silicone and anti-slip texturing grip the cloth quite nicely. But the alternative solution, a belt holster or case is limited by a lack of cases on the market that will fit the very large EVO already, when you add the Impact case to the phone, most belt holsters will not fit your phone anymore. And while this is not Otterbox's problem, I would have liked to have seen them offer a list of recommended holsters that would work with the Impact.
I have not noticed any tendency at all for the case being a dust and lint magnet like other cases have shown themselves to be, and even if something does attach itself to the case, it brushes off easily with just your hand.  The case stays in place through normal use and you feel that your phone has a good level of protection, certainly enough protection for the vast majority of users would ever need.
Conclusion
Overall, I really like this case. It is comfortable in the hand, it fits the phone well and while it does add some bulk, it is not excessive. And most importantly, I feel that my phone has a good level of protection without turning it into an armored box. The case is more expensive than the cases you typically find in mall kiosks or on Amazon or eBay, but you do get what you pay for. The less expensive cases I bought on eBay had numerous production flaws and just did not fit as well or feel as good in the hand as the Impact case does. I would highly recommend this case to anyone that wants protection for their phone, but does not want or need the higher protection and cost of the Otterbox Defender or Seidio Rugged cases
© 2010, gadgetfreak. All rights reserved.