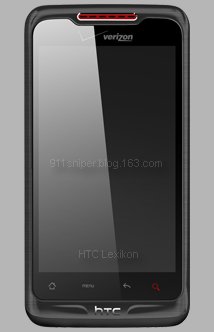 PPCGeeks has found out a new device is on the way to Verizon Wireless. This new HTC Lexikon is going to be a great addition to the current Android devices with it's 3.8″ display screen and 480X800 WVGA display resolution.  The Lexikon is said to be an Android 2.2-powered, device with a QWERTY keyboard. Best of all it does include HTC Sense for those wondering.  It has been rumored that this will also be a Verizon Wireless LTE device. We will find out when it hits the markets that's for sure. Below are the specs that have been leaked out onto the internet. PPCG hopes to get their hands on one and get a review done for our members to have a closer look at the new device.  With specs like this, it seems the Lexikon may be on its way to being HTC's next mid-level Android phone.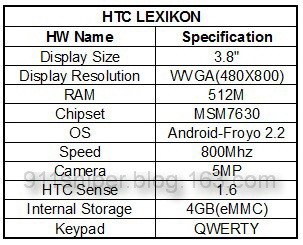 Posted by Courtney1985 (source=Mr.X)
© 2010, GirlGoneGeek. All rights reserved.