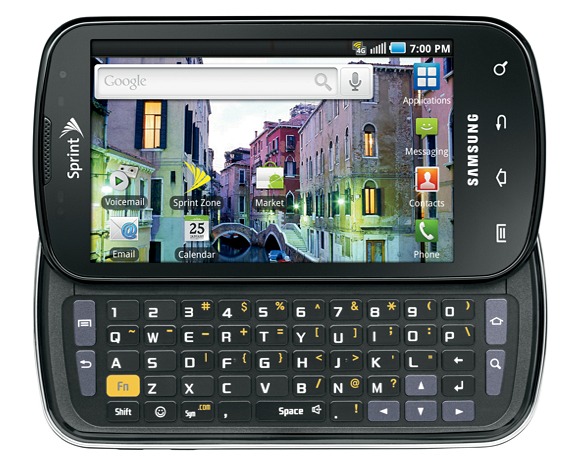 Sprint has finally announced the pricing and availability of its next big Android phone, the Samsung Epic 4G. It will be available through all retail channels (including partner retailers like Best Buy, Wal-Mart, and RadioShack) on Tuesday, August 31st. It will be $249.99 with a two-year contract and a $100 mail-in rebate (although the retail partners usually offer instant rebates).
"For the first time ever, Sprint is offering customers a unique opportunity to reserve Samsung Epic 4G for purchase. Customers can reserve their smartphone for purchase at www.sprint.com/epic4g beginning Friday, Aug. 13., while supplies last. Customers who reserve Samsung Epic 4G will be able to complete their purchase beginning Tuesday, Aug. 31, and must complete their purchase no later than 6 p.m. local time on Wednesday, Sept. 1. Through the reservation process, customers will be able to reserve their devices online, pick them up in a Sprint Store, and receive the full retail experience, including Sprint's Ready Now service."
The press release also says they will be required to have the $10 Premium Data add-on, just like the Evo 4G. I think we all saw that one coming though.
Source: Sprint's Newsroom